2021 Monthly Webinar Series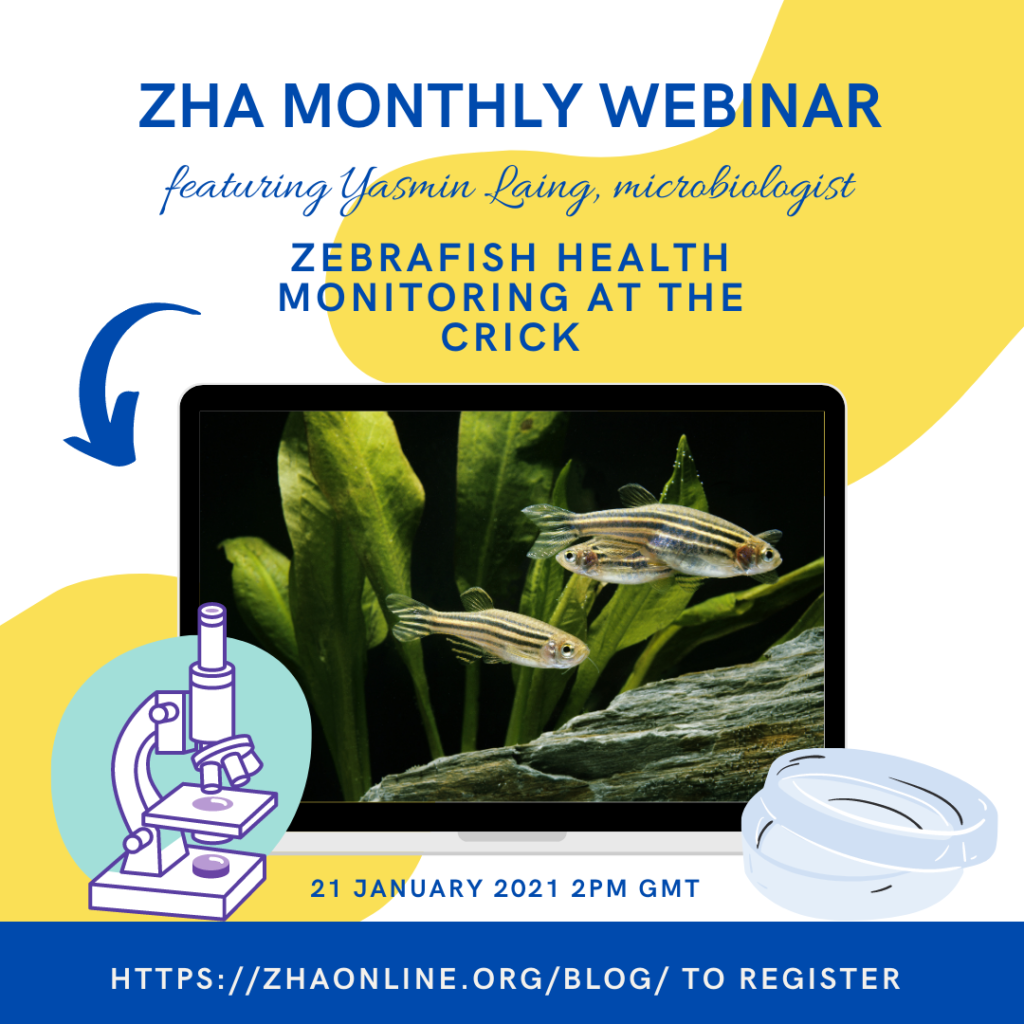 The ZHA is proud to announce that in 2021, we will bring you a monthly webinar series. Now that the world is even more connected by technology, we want to further develop the zebrafish community by sharing our knowledge and experiences with each other.
To kick things off, on Thursday 21 January, acting microbiologist at the Francis Crick Institute, Yasmin Laing, will be sharing her zebrafish health monitoring program. You can register for this webinar here https://forms.gle/GGUBuU2iSX55pLUTA. Don't worry if you can't make it, as all webinars will be recorded and shared in the members only area of the ZHA website.
There isn't a webinar scheduled in February due to Aquaneering's zebrafish husbandry workshop http://www.aquaneering.com/zebrafishworkshop2021.php, but we are back in March with JP Mocho, DVM and his thoughts on humane killing. Bookmark our events page https://zhaonline.org/upcoming-events/ to stay up to date on the latest webinar offerings and other networking events.
If you have something to share with the zebrafish community, register your interest to host a webinar here. https://forms.gle/wx4yMza6AoiNY5PC8