Advancement Fund Recipient Blog Post
This submission comes from one of our Advancement Fund grant recipients, Amber Park Chiodini. Thanks for sharing your experience!
From the moment it was posted on Twitter, I knew that I wanted to take the 'Health and Colony Management of Laboratory Fish' course.
I recently started a new position as a research tech in a lab that studied Alzheimer's disease in mice, leaving my position working with zebrafish. However, I still couldn't keep myself away from these quirky aquatic creatures. I already possessed extensive training in zebrafish husbandry with some research experience, but I still felt that here was more to learn. I wanted to engage more with other experts in the field and learn all that I could. The course was also a great opportunity to start travelling again, especially to a location that is known for its stunning coastal beauty and lobster boats. Let me tell you, it didn't disappoint!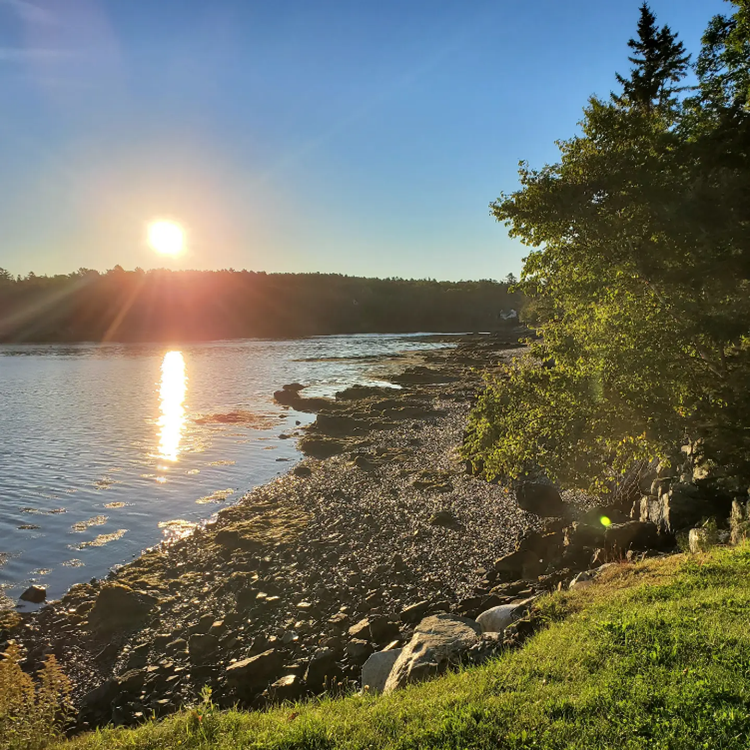 I'll be honest, I felt an immense wave of imposter syndrome when I received the course acceptance letter from the MDI Biological Laboratory. As excited as I was and as much as I wanted to grab hold of this opportunity, I felt like I wouldn't be able to hold a casual conversation with these people, let alone contribute to the material that was being presented. But luckily I was wrong and instead, was met with acceptance and a lot of guidance from both the lecturers and other participants.
What I loved most about the course, aside from hiking up a mountain, eating lobster fresh from the Atlantic Ocean, and talking around a campfire, was the curriculum. Each day, we made our way through different topics that ranged from general fish anatomy and health to a broad list of both infectious and non-infectious fish diseases. We also were able to engage with some new wet lab techniques when preparing fish for necropsy or dissections.
Overall, if there is one thing that I have learned from this course, it's that the zebrafish community is filled with people that care immensely about both the animals and the research. Although many of us come from different backgrounds (research, veterinary services, facility management), there is so much that each of us can contribute in order to further our goal of establishing zebrafish as a model organism for biomedical research. So, if you're still waiting for some confirmation to take this course, this is your sign! Anybody that works with zebrafish and/or has an interest in learning more about them, would benefit from this course. Plus, you might even get to meet some pretty cool people that are crazy passionate about what they do. Growing and strengthening the community is, as I believe, the best way to ensure advancement in research, and what better way is there to do that than to travel somewhere new and be around others just as passionate about the field as you?