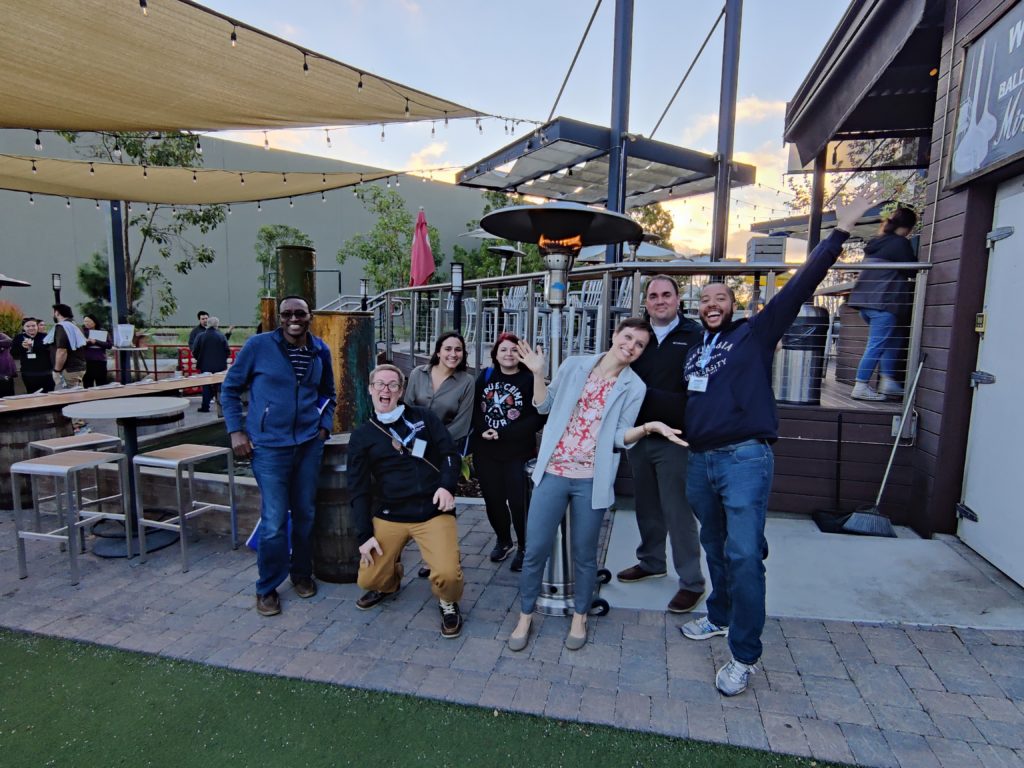 Aquaculture 2022 was a rousing success! ZHA kicked things off right on Tuesday morning with a focus on fish diseases followed by basic husbandry sessions from some of our past and present E-Board members and updates from some of our vendors. We held our Annual General Meeting (AGM) and updated the community on past and future plans of the ZHA. We hosted our annual luncheon at Lappers Restaurant where newcomers and veterans alike got a chance to sit and eat together. We finished off the afternoon sessions with a focus on feeding alternatives and some new technologies brought to the zebrafish field via robotics! In the evening, Aquaneering took everyone out for dinner and drinks at Bali Hai with scenic views and the strongest Mai Tais you could imagine.
On Wednesday, the ZHA E-board represented once again, showcasing rotifer culturing techniques and how to best feed your fry. Fish disease talks followed where we learned about the microbiome and how heat can be a useful preventative measure for a number of diseases. Speakers shared new imaging technologies, strategies for pest management, and cryopreservation. Our keynote speaker, Piyumika Suriyampala, gave us something to think about in "A Tale of Two Worlds: Behavior of Wild and Domesticated Zebrafish in Response to Habitat Alteration". We finished off the day with a town hall discussion on feeding, staffing, and other various challenges we face in our facilities. To celebrate, Lance from Tecniplast took us out for dinner and drinks at Blanco specializing in tacos and tequila!
On Thursday and Friday, Aquaneering hosted a workshop to go in depth into water quality monitoring, system function and trouble-shooting of zebrafish systems. It was a very informative experience!
Overall, Aquaculture 2022 was a great success and hopefully you took something away from it to make your facility better. Thank you to all who participated and to vendors who supplied items for our goody bags (Aquatic Enterprises, Aquaneering, Tecniplast, Danio Lab, Bionomous and Sparos)!